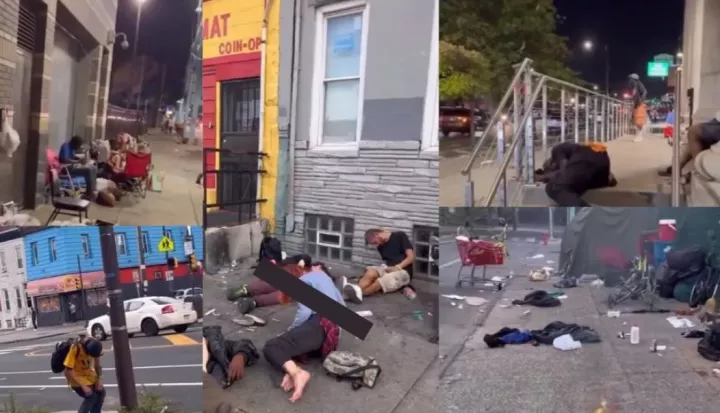 While many people believe that Zombies mainly exist in movies, a video from Zombie City in Philadelphia United States of America (USA) has got many people talking online.
The video which is currently going viral shows the impact of the 'Zombie drug' epidemic on the streets of Philadelphia in the US.
New figures show a shocking rise in deaths on US streets linked to a drug that rots the skin of those who use it.
According to pieces of information making the round online, the zombies (drug addicts) in the zombie city moved from shooting heroine, smoking crack, methamphetamine, coke, and taking blues, to shooting, and/or snorting horse tranquilizer.
Watch the video below;