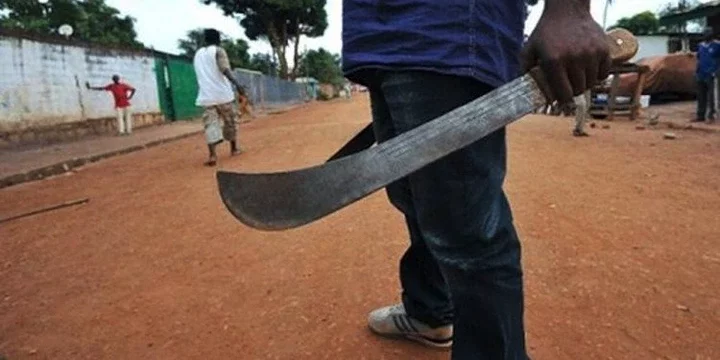 A suspected church member has killed a Pentecostal pastor, Pastor Greg Sagie in his home.
The suspect reportedly attacked Pastor Sagie with a machete in Sapele, Delta State, on Thursday.
The 60-year-old cleric was resting in his bedroom at the pipeline area of MTN Road when the assailant barged into his flat and threatened his two children, ages eight and 11, who were in the sitting room.
The terrified children ran out of the house and raised an alarm for help.
A source, who claimed to be part of those who took Pastor Sagie's remains to the mortuary and his neighbour, told Vanguard that the area was isolated and had few houses.
He said they heard the children screaming that someone was inside, attacking their father with a machete.
The source said, "We ran out and saw the attacker. He was a young man in his 20s. He threatened us that if we dared to climb the storey building to meet him, he would kill us. He then jumped from the storey building and fled."
The source added that the children identified the attacker as a member of their church.
"The children told us he was a member of their church and that they recognised him. They even described where he lived," the source said.
Pastor Sagie was said to have sustained severe cuts on his head and died on the way to the hospital.
Another neighbour identified as Isaac said, "He breathed his last on the way to the hospital where his car broke down."