The winner of the BBTitans season 1, Khosi Twala addresses her fans in a viral video and cautions them against fighting anyone.
Recall, that Khosi emerged as the winner of the first Big Brother Titans season 1 after she gained the highest votes amongst the finalists.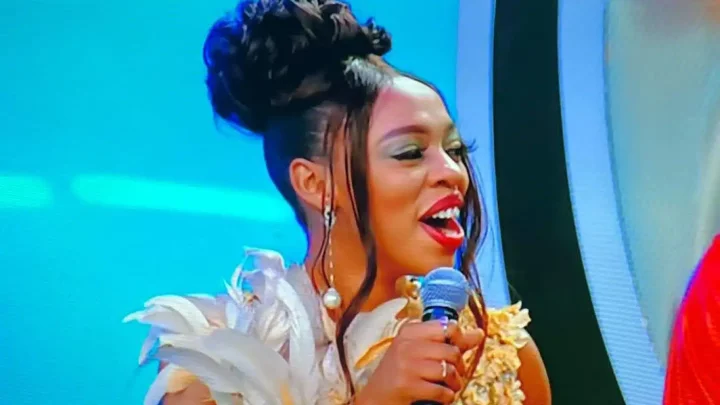 While speaking with her fans via an Instagram live video, the South African journalist cautioned them against picking fights with other fan bases.
Khosi says that she would love to be cordial and engage with everyone while hinting that she got her house keys and is now back home.
Khosi had earlier said on the show, that her boyfriend was in charge of her possessions, including her house keys.
Watch video below;