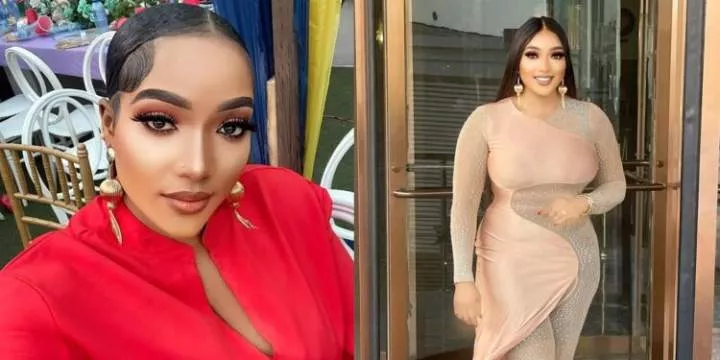 Nollywood actress, Christabel Egbenya, has taken to social media to advise women to stop performing wifely duties for their boyfriends.
She gave this advise in a video shared on her Instagram page on Friday, March 24. According to her, men don't value woman who cook, clean, and sleeps with them before marriage.
She also dissuaded women from spending multiple nights at their boyfriend's house because their partner will have nothing to look forward to in marriage.
The mother of one, who married her husband in November 2021, stated that she did not do any menial labor at his house prior to marriage, but he still married her.
She also opposed the idea of financially assisting a man prior to marriage because it does not guarantee that he will marry the woman.
Her words,
"This message if for all you who are yet to get married, yet you pack your bags to man's house turning yourself into his wife. You will wash, iron, cook his foods. Wash his bathroom and give him access to all your sexual parts. Tomorrow when he dumps for another person, you will start crying and complaining. Why will he not dump you? When you have offered him all you have. Stop being a wifey when he has not paid your bride price. "

"Ask around, for me I don't go to men's house to cook when I was still single. Cook and wash for you? Have I finished cooking and washing for myself? If I manage to go a man's house to spend a day, he would be thankful. Because, I don't usually do that. Also stop giving them money, so you will not be disappointed when they eventually end up not marrying you."
Watch her speak below,