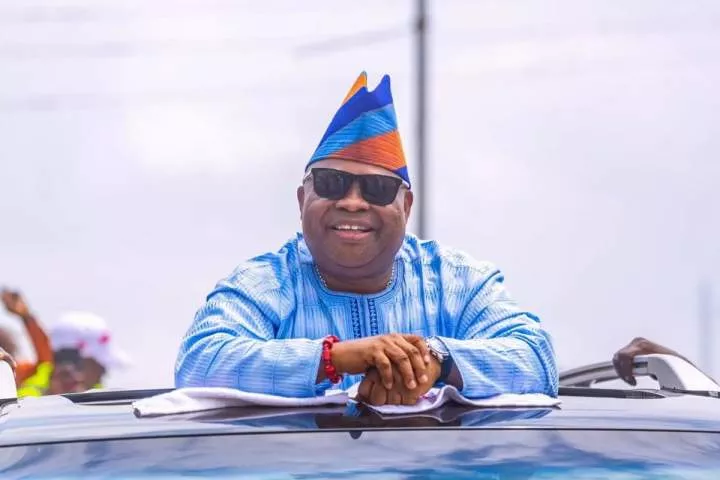 Governor Ademola Adeleke of Osun State wows many as he shows off his drumming skills in the company of his people.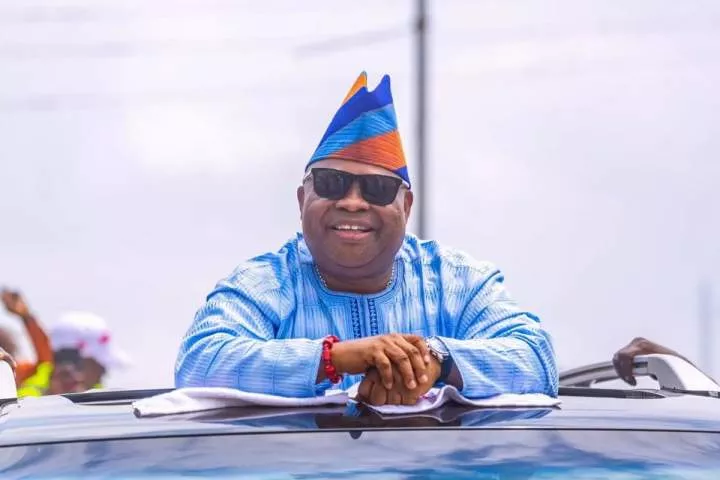 The video surfaced hours after the Appeal Court reinstated him as the governor of the state while faulting the tribunal for making a decision which was based on an oral witness.
In the video making rounds on social media, Governor Ademola Adeleke who is also known as the dancing Senator showed off his drumming skills.
The clip has since stirred mixed reactions on social media; some praised him for his contagious happiness while others queried his role as a governor.
See some reactions below ...
I_am_mcsimonia: "This particular family Ei be like everyone is so down to earth Iswears .!!!! It can never be a governor in cameroon doing like this 😂😂."
Iamlion01 wrote: "What about fixing the roads, building modern hospitals and schools what about providing jobs the adelekes have ruled for years and nothing to show for these people are thieves in a police uniform go to osun state they lack development people just like the Mugu because of davido shey na dance the people go chop 😔😔🤧🤧🤧🤧."
Sparkleshoeandbag: "This is how governor suppose behave. Simply."
Ayoolaps: "Happiness is a lifestyle. You can't take it from him. He's a happy person."
Watch the video below ...