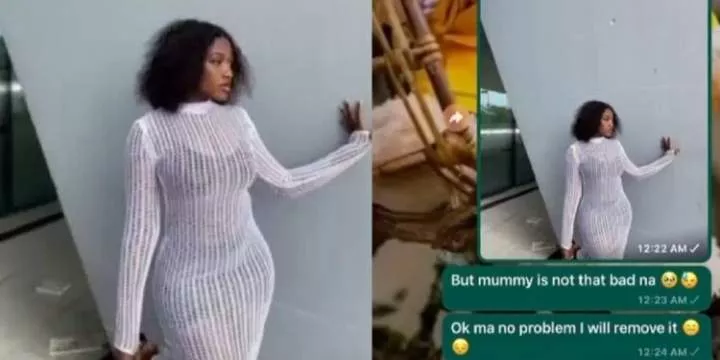 A Nigerian Christian mother has reprimanded her daughter for posting an inappropriate picture on Instagram.
The young woman's mother apparently found her Instagram page and observed a photo of her wearing a sheer dress that revealed her underwear.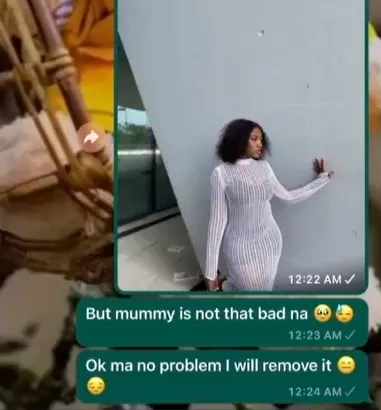 She questioned her on WhatsApp with a voice message, requesting that she delete the picture because she is a Christian and should be portraying Christ in everything she does.
According to the mum, she should be a glowing representation of Christ on Instagram just as Joseph had gone to Egypt and represented God.
After hearing her mother's sermon about the dress, the woman reluctantly consented to remove it.
Watch the video below,