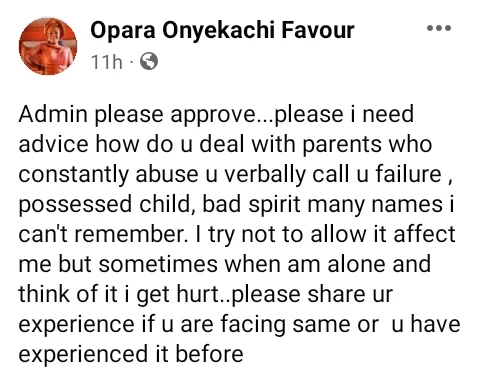 A young Nigerian lady, Opara Onyekachi Favour, is seeking advice on how to handle her verbally abusive parents.
According to the post she shared on a Facebook group on Friday February 17, her parents constantly abuse her verbally, calling her a failure, possessed child and other unpalatable names.
?Please, I need advice. How do u deal with parents who constantly abuse u verbally call u failure , possessed child, bad spirit many names I can't remember. I try not to allow it affect me but sometimes when I am alone and think of it I get hurt. Please share your experience if u are facing same or  u have experienced it before?? she wrote.