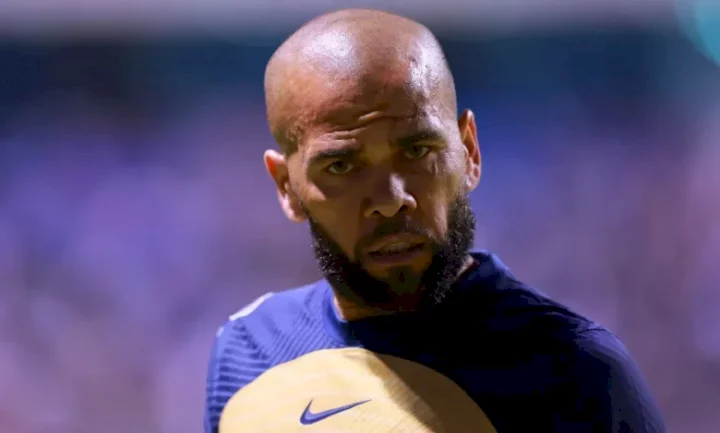 Former Barcelona full-back and veteran Brazil international, Dani Alves was taken into custody on Friday, January 20, in Spain over allegations that he sexually assaulted a woman at a Barcelona nightclub in December 2022.
According to police, the Catalan authorities received a complaint regarding Dani Alves on January 2 from a woman who claimed that he had behaved inappropriately and touched her at popular Barcelona nightclub Sutton on the night of December 30-31.
Daily newspaper ABC said Alves allegedly put his hands inside the underwear of a woman without her consent while she was dancing with friends and then followed her into a toilet.
She is said to have informed security staff in the club, who activated Barcelona city council's protocol against assaults and sexual harassment.
The 39-year-old defender was summoned to a Barcelona police station where he was "taken into custody" and will now be questioned by a judge, said a spokesperson for Catalonia's regional police force, the Mossos d'Esquadra.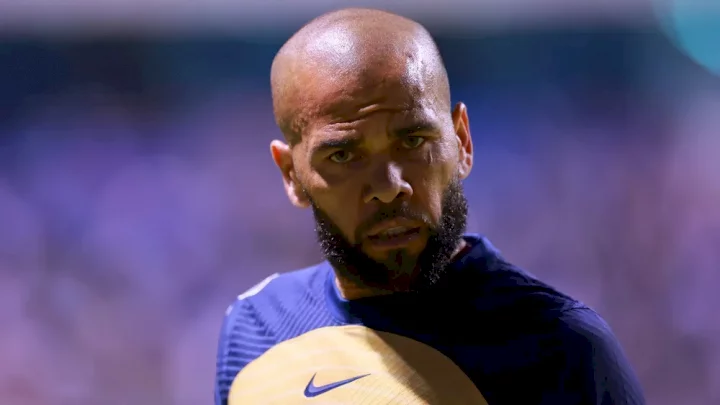 Alves has already confirmed he was at the nightclub at the time but has denied any wrongdoing, telling private Spanish television station Antena 3 earlier this month that he has "never seen" the woman before.
He said;
"Yes, I was in that place, with more people, enjoying myself. And people who know me know that I love to dance. I was dancing and enjoying myself without invading the space of others.

"I don't know who that lady is. You arrive at a bathroom and you don't have to ask who's there. I have never invaded anyone's space. How am I going to do it with a woman or a girl? No, for God's sake."
His wife Joana Sanz told Antena 3 in an interview on January 9 that her husband had gone
"out to dinner with friends, to disconnect a bit" on December 30.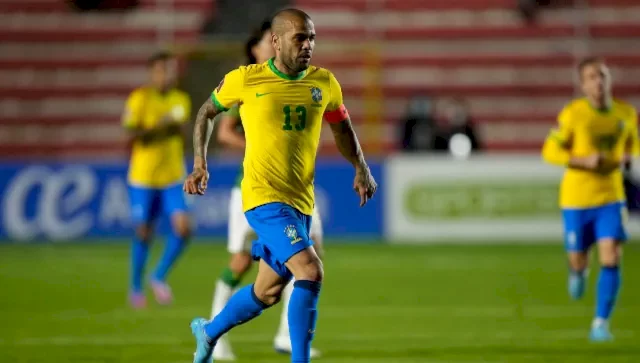 "He went out to dance and try to enjoy music as likes, period. Nothing wrong happened...I know how respectful he is," she added.
Alves, who now plays for Mexican side Pumas UNAM, was in Barcelona on holiday following his participation at the World Cup with Brazil in Qatar. He was the oldest player to represent Brazil at the men's World Cup.
A Barcelona court said earlier this month it had opened a probe
"into an alleged crime of sexual assault as a result of a complaint filed by a woman against a footballer".