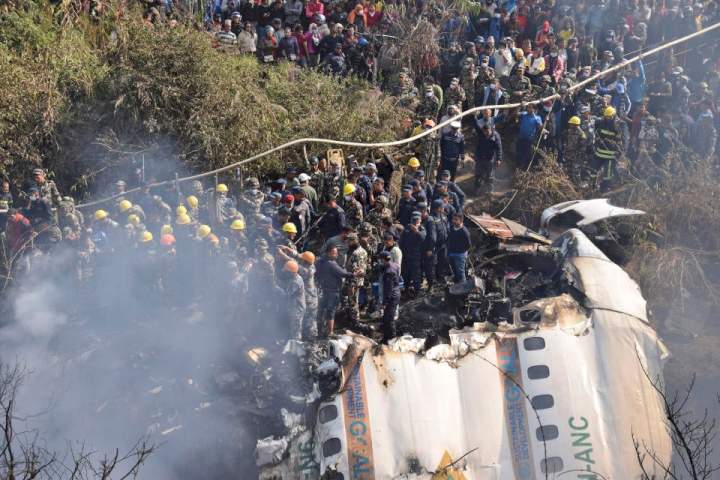 Nepal Civil Aviation Authority has revealed that at least 68 people were killed yesterday (Sunday) when a domestic flight crashed in the Pokhara region.
Voice of America reports that the crash, according to Authorities in Nepal, is the worst plane crash in 30 years in the small Himalayan nation.
Many Nepalese rescue workers were scouring the hillside where the Yeti Airlines flight, carrying 72 people from Kathmandu, the capital, went down.
Local TV showed rescue workers scrambling around broken sections of the aircraft where some of the ground near the crash site was scorched, with licks of flames visible.
The Aviation Safety Network database showed that the crash is Nepal's deadliest since 1992, when a Pakistan International Airlines Airbus A300 crashed into a hillside upon approach to Kathmandu, killing all 167 people on board.