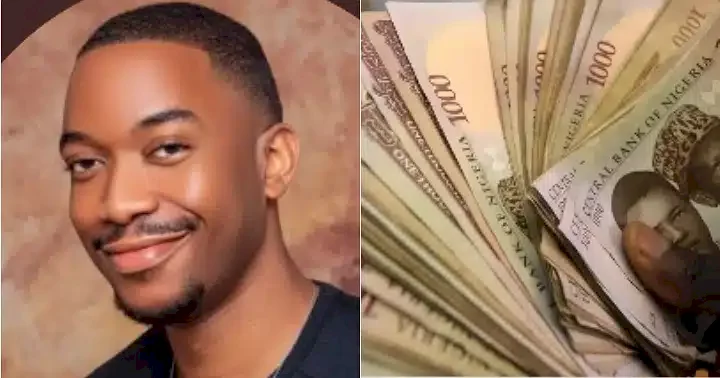 A Twitter user has revealed how he became a millionaire five days after having just N2,000 in his account.
According to the Twitter user identified as Lexan Peters, he wrote a prayer request to God revealing his desire to become a millionaire.
He said he had just N2,000 in his account as at the time of making the request. Five days later, his prayer was answered and he became a millionaire.
He tweeted:
"I wrote down a prayer transition note that I want to be a millionaire from my job as an actor, and it happened 5days after. I had about 2k naira in my account before writing the note by the way. God does exist."