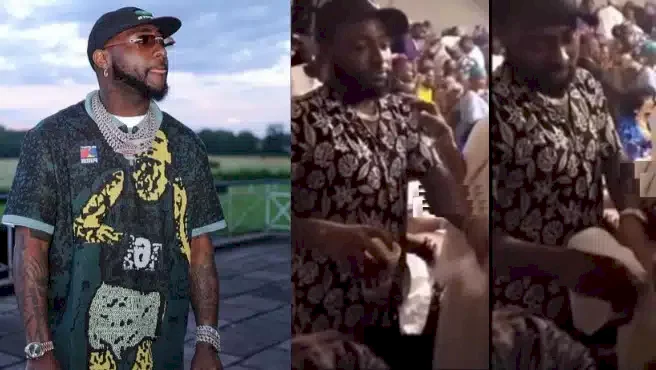 Speculations trail the Afrobeat superstar, Davido Adeleke, after being spotted covering his drink with a handkerchief while attending to guests.
The singer who made his first appearance recently at his Uncle's inauguration event after weeks of radio silence is gradually adjusting to social life once again.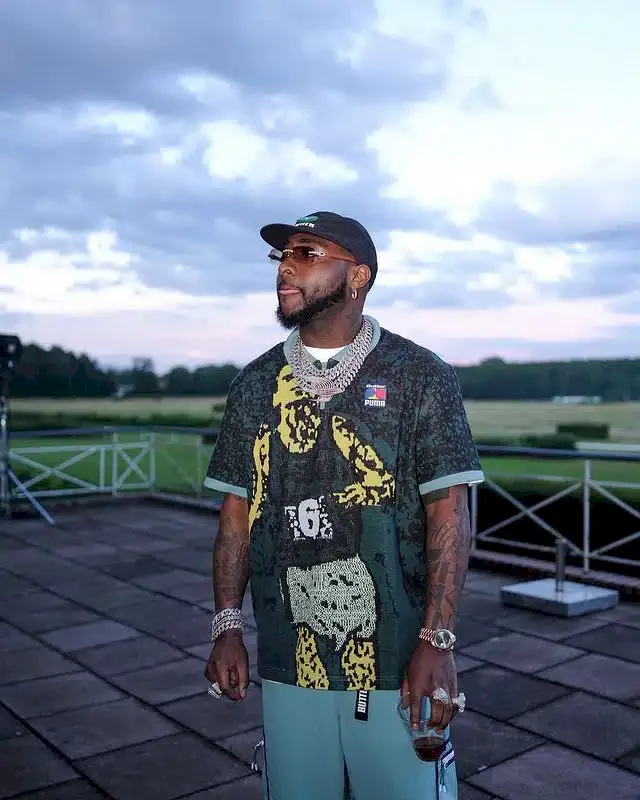 At a recent event, Davido was spotted protecting his glass of drink while exchanging pleasantries with a number of guests.
This, however, stirred reactions from netizens who suggested that the billionaire's son is paranoid following the loss of his son.
"Nobody is even noticing that it was the man he embraced that told him wat he did💯 the man already saw something 🤦🏽‍♂️ No other evil plan will before my king OBO 🙏🏽❤️❤️❤️❤️🥺," a social media user wrote.
Another user added,
"He must hv learnt tinx d hard way. I really feel sorry for him. But yes, people need to wisen up n not let deir guards down."
Watch video below ...
See more reactions below ...