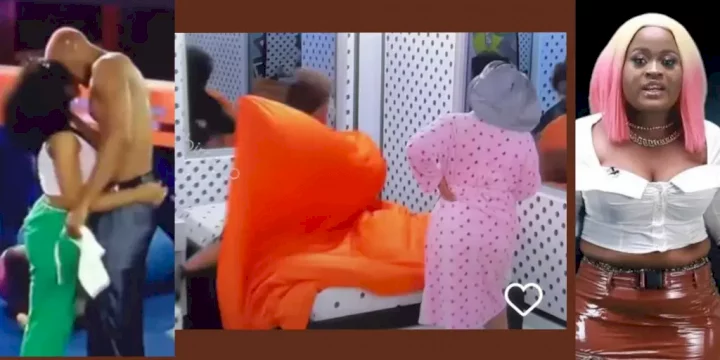 A video showing the moment Phyna returned to her bed in the morning sparked more conversation about the under-the-duvet incident between Groovy and Phyna that occurred yesterday night.
Before this, it was predicted that Phyna and Amaka, who had been housemates and friends, would quarrel over Groovy due of their shared interests.
The prediction seemingly turned out correct when Phyna, who spent the whole night on groovy's bed visibly shunned Amaka upon returning to her own bed in the morning.
@Jblo_Red wrote: "Fight don start ooo, Phyna and Amaka, make una dey no fight because of man oo."
@Mari: "Best friends turn enemies because of a man. The silence between the two in the video is Interesting."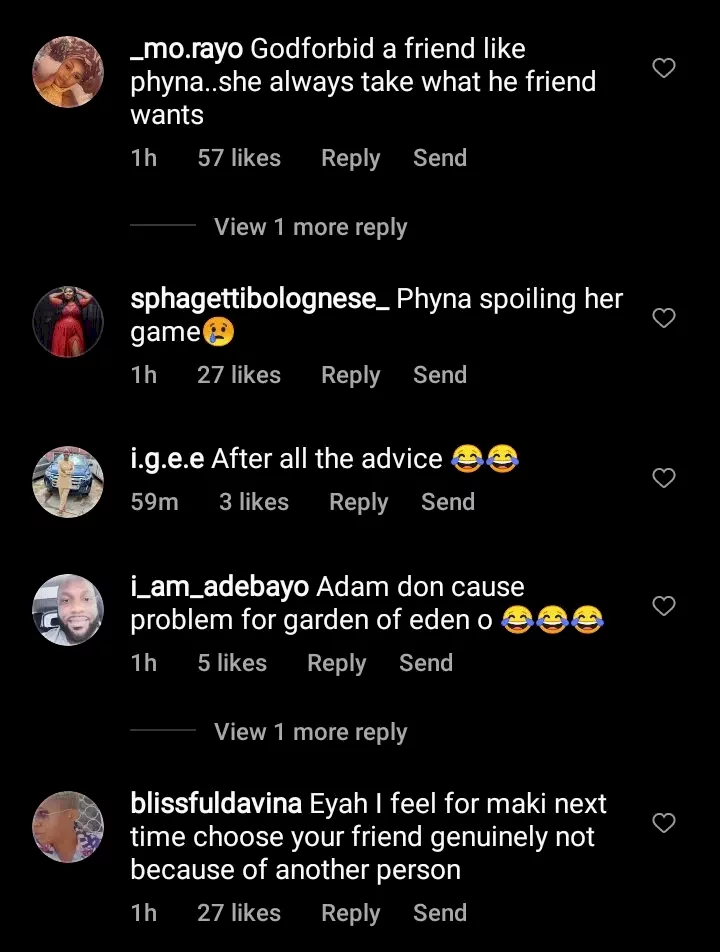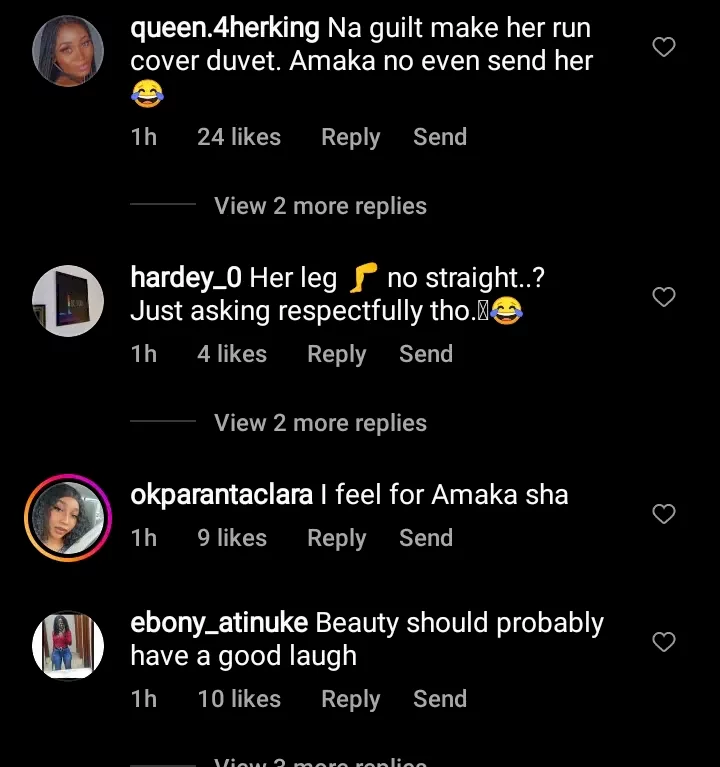 Meanwhile, Phyna and Groovy seem to have strengthened their love affairs a few days after Groovy's first love, Beauty was disqualified from the show.
Beauty was expelled from the house after receiving two strikes from Biggie for troublemaking and a heated argument with Groovy.
Barely six days after Beauty's exit, Groovy seems to have moved on, with Phyna automatically taking Beauty's place at the expense of Amaka who has been crushing on Groovy.
Watch The Moment Phyna Returned To her Bed: