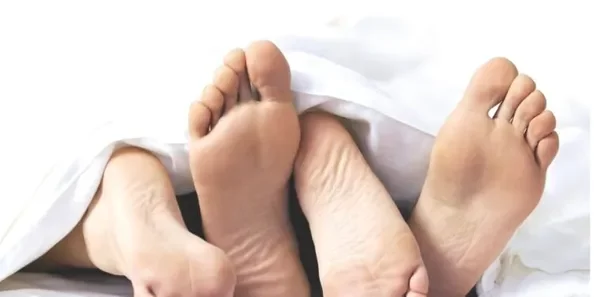 The other day, a student of the Polytechnic Ibadan reportedly died during sexual encounter with a female partner in Ibadan, the Oyo State capital.
The student, Daniel died, while his unconscious partner, identified as Aramide, was rushed to University College Hospital (UCH), Ibadan for treatment. It was learnt that the deceased, a National Diploma II student, Civil Engineering department and his partner, Aramide, who is also a National Diploma II, Department of Business Administration allegedly took sexual enhancing drugs before engaging in the act.
Few days earlier, two lovers were found dead and naked in a Toyota Highlander (SUV), parked along Oja road, off Isheri Bus stop, Jakande Estate, Ejigbo, Lagos.
The lovers were believed to have died while making love in the vehicle with registration number: EPE 666 GE, as the man was fully naked while the female had her trousers stripped down to the knee level.
A resident who was a witness, Maduka Augustine, said the residents didn't know the time the vehicle was parked, but that they became suspicious the way it was not properly parked and decided to check inside the vehicle.
"What we saw baffled us and too bizarre. The vehicles windows were all wind up, but we saw two people inside it and we raised the alarm which attracted people. We started knocking on the SUV, but the two occupants were motionless. Operatives from Ejigbo Police Station later took them away."
On March 1, there was also another incident of death of suspected lovers inside a vehicle along the Lagos-Ibadan Expressway in Mowe-Ibafo area of Ogun State. According to eyewitnesses, the lovers died while having sex inside a Toyota Sienna vehicle around the NASFAT area of Mowe-Ibafo axis of the expressway.
The bodies of the lovers caused panic on the expressway. It was gathered that people became suspicious after the vehicle remained on the same spot for two days.
On February 4, a 50-year-old estate agent, Diran Elijah, reportedly died while having sex with his ex-wife inside a hotel room in the Agbado area of Ogun State.
The ex-couple reignited their love affair lately when Elijah contacted her on the phone and they agreed to meet at the hotel. He was reportedly taking some rest after a pleasant time in bed with Idowu when he suddenly started gasping for breath. And the man died.
In December 2021, a 30-year-old man reportedly died in Calabar, Cross River State, during a sex romp with his girlfriend. The man, whose name was given as Ete Samuel, was a resident of 14, Ekpo Abasi Lane in Calabar, while his sex partner, was residing close to the Calabar Zoo.
In another incident, a married woman, Edith Nwokolo, died while having sex with her lover at  Mushin Road, Lagos. Her lover, Amaechi Uche Padmore, who was also married, faced murder charge at Ebute Metta's Magistrate Court over her death.
It was gathered that while Uche was on top of Edith, she started breathing heavily, jerked and died. They were said to be before they got married to different spouses. When the incident happened, the man was said to have abandoned his pant, shoes and fled the scene.
Indeed, there are many cases of people who died in the throes of pleasure. And many reasons have been given for such deaths, from the ridiculous to the laughable.
Many Nigerians believe that people who die during a sex with someone else's spouse must have been stricken by the gods or victims of voodoo. Some other persons believe that it could be natural.
For instance, 35-year-old Charles Majawa, who gave up the ghost after having sex with a prostitute in Phalombe, Malawi, was said to have died of "extreme orgasm."
According to a report, "investigation revealed that the extreme orgasm caused brain vessels in the brain to rupture, leading to his death."
On while a people die during sex in a locked up car, a chemist, Yusuf Aboderin, in a paper he presented in 2018 in Lagos, posited that a faulty air conditioner in a car might choke the occupants particularly when the breathing pace is obstructed during sex.
He explained that if the mechanical functions of a car are not up to standard, the chances of a leakage of the car's exhaust into the vehicle's cabin while a person is snoozing could increase the risk of suffocation as it would decrease the oxygen level inside the car.
"Carbon monoxide is noted to be poisonous to the blood, but an increase in CO levels in the car could actually compromise the amount of oxygen reaching the blood. This, in turn, results in the blood carrying more carbon monoxide which ultimately leads to a shock or in severe cases sudden death. Even with the car that has air-condition; some of the air gets entrapped in the circulation process, thus causing the level of carbon monoxide to increase and the oxygen level to decrease.
"But Africans are quick to attribute such happenings to one tradition or the other. As much as they have the right to believe whatever they choose to, it is not correct in all cases. Any of the partners could be suffering from an underlying ailment which can be complicated during sex," Aboderin said.
An Ogun-based senior pastor of House of Flames Interdenominational Ministry, Eric Uzoma, said  having sex with someone you are not married to is a sin committed against the temple of God.
"It is one of the signs of end time. The Bible says it clearly that there will be lovers of immorality and they are increasing by the day. Those who died in the process must have exhausted their window of grace and incurred the wrath of God," he said.
Mr. Omolola Adepoju said: "Different things could be responsible. One of them is that there might be underlining ailment which the partners are suffering from which the sexual activity might trigger. I am not a doctor but I know that having sex requires energy particularly on the part of the man.
"Many people could attribute such deaths to some spiritual forces which I nobody can prove. However, everyone has the right to his or her opinion on any issue."
On his part, a Delta-based businessman, Mr. Daniel Kings, said: "If a married woman goes out to sleep with another man other than her husband, the consequences is death. And this can manifest in different ways.
"In my community, married women are forbidden from having sex with another man, hence those who flout it meet untimely death. If the husband is aware of his wife's adultery and refuses to speak out, he can be struck by the god and die during a sexual intercourse with the wife. A man having sex with another's man wife can die too. The woman who is committing the act is not exempted from death."
Omoti Eunice stated that some couples engage in sex with the sole aim to impress their partners.  According to her,  "it is not a competition and no award is given to anyone who lasts longer during sex. I suspect that those who died was as a result of the fact that their strength might have failed them. They did not stop when they ought to have stopped. It is high time partners realised that lasting one or more hours in bed cannot be added to one's CV."
David Gaze said: "There's are many reasons why this happens to people. In most cases, it is caused by the physical strain of the sexual activity, or prescription drugs (drugs to treat erectile dysfunction, for example), or illegal drugs, such as cocaine - or both.
"The risk of any sudden cardiac death is higher as people age. A forensic postmortem study from Germany of 32,000 sudden deaths over a 33-year period found that 0.2% of cases occurred during sexual activity. Sudden death occurred mostly in men (average age 59 years) and the most frequent cause was a heart attack, also known as myocardial infarction.
"Recently, however, researchers at St George's, University of London, found that this phenomenon is not just limited to middle-aged men. The study, which is published in JAMA Cardiology, investigated sudden cardiac death in 6,847 cases referred to the centre for cardiac pathology at St George's between January 1994 and August 2020. Of these, 17 (0.2%) occurred either during or within one hour of sexual activity. The average (mean) age of death was 38 years, and 35% of the cases occurred in women, which is higher than in previous studies.
"These deaths were typically not caused by heart attacks, as seen in older men. In half of the cases (53%), the heart was found to be structurally normal and a sudden abnormal heart rhythm called sudden arrhythmic death syndrome or Sads was the cause of death. Aortic dissection was the second largest cause (12%). This is where the layers in the wall of the large artery from the heart supplying blood around the body tear and blood flows between the layers causing it to bulge and burst.
"The remaining cases were due to structural anomalies such as cardiomyopathy (a disease of the heart muscle that makes it harder for the heart to pump blood to the rest of your body), or from a rare group of genetic conditions known as channelopathies. This is where the ion channels that let sodium and potassium in and out of the cells in the heart muscle don't work properly. The change to the sodium and potassium in the cells can alter the electrical current through the heart muscle and change the way it beats. An altered heart rhythm can cause a lack of oxygen (myocardial ischemia) and can lead to a sudden cardiac arrest where the heart stops beating.
"This new study suggests that sudden cardiac death in people under the age of 50 is mainly due to sudden arrhythmic death syndrome or cardiomyopathies. Younger adults who have been diagnosed with these conditions should seek advice from their cardiologist on the risk associated with sexual activity. However, the low incidence of death in these studies suggests the risk is very low - even in people with existing heart conditions."
Dr. Mark Kamtchoua, who is the Medical Director of St. Jude Clinic, Ikpoba Hill, Benin City, said most of the time, death or collapse occurs when the person, whether the man or woman, is about to reach orgasm, adding that during the period in the sex, a lot of calories are wasted.
Kamtchoua also said men could collapse or die during sex when they are hypertensive and take sex enhancing drugs to beef up performance before the action.
"Aphrodisiac is not good. It makes the penis to stand erect longer than usual, and last longer than normal. It makes erection stronger than normal.
"Usually, when someone is erecting more than one hour, it is no longer normal, and a lot of calories would have be wasted, leading to exhaustion.
"Under normal conditions, two or three minutes erection is okay, and after release during sex, the penis falls.
"But in the case of aphrodisiac, you discover that the penis remains standing even after releasing during sex. That is why you see our men collapsing in hotels," he said.
A Lagos-based anesthesiologist, Dr. David Agboola Oludara, said: "The engorgement of the male sexual organ entails the flow of blood to the penis .
Sexual intercourse involves the emotions, and the body and the cardiovascular, respiratory and autonomic nervous system play vital roles in it.
"Consequently, the health and wellness of the individual will affect the functions of these systems which in turn affect the functioning of sexual activity. The advancement in knowledge, technology and social interaction also have impacted on the sexual practices among people .
"Sequel to all these, it suffices to say that the following can influence loss of consciousness/ death during Sexual activities: The background medical history of the individual especially the man. Heart diseases, metabolic diseases can impact on the sexual health. For example, some with an unstable angina can suffer sudden cardiac arrest especially due to abnormally engaging sexual activities.
"Sexual practices like choking can cause asphyxiation especially the lady who might be chocked during sexual activities. Drug abuse and alcoholism can cause the unexpected too.
"Hypoglycemia can cause sudden death during Sexual activities if the person's energy store is exhausted.
"On the other hand, there are some social beliefs and superstitions around it. Although it might not have been scientifically proven, however, it is believed in some circles that certain gender could use the other gender as ransom for some spiritual reasons .
"In conclusion, the understanding of one's health, avoidance of some social vices during sexual practice and the practice of safe sex could be a life saver."