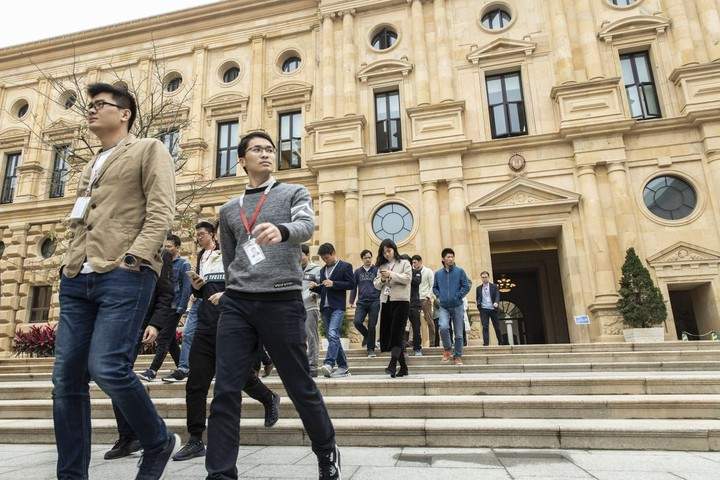 Tech giant Huawei's massive new campus, which is designed to look like a group of European cities, has left people in awe.
The campus in the Chinese city of Dongguan recreates a wide swathe of Europe, from faux Italian towers to artificial lakes and classical palaces. It also has its own tram system.
The campus is split into 12 "towns," which are areas where employees work. Each town is named after a European city. There are towns including Paris, Granada, Verona and Bruges.
The campus is still being built. So far 8 out of the 12 towns have been completed.
The nine square kilometer facility can house up to 25,000 employees. 17,000 employees are currently located on the campus. There are over 50,000 employees at Huawei's Shenzhen headquarters.
Huawei's Dongguan campus is so big that a tram operates to transport employees between different towns. There's also a bridge that connects the different parts of the campus on different sides of the lake. The bridge is a replica of the Freedom Bridge in Budapest, Hungary, CNBC reports.
More photos below;