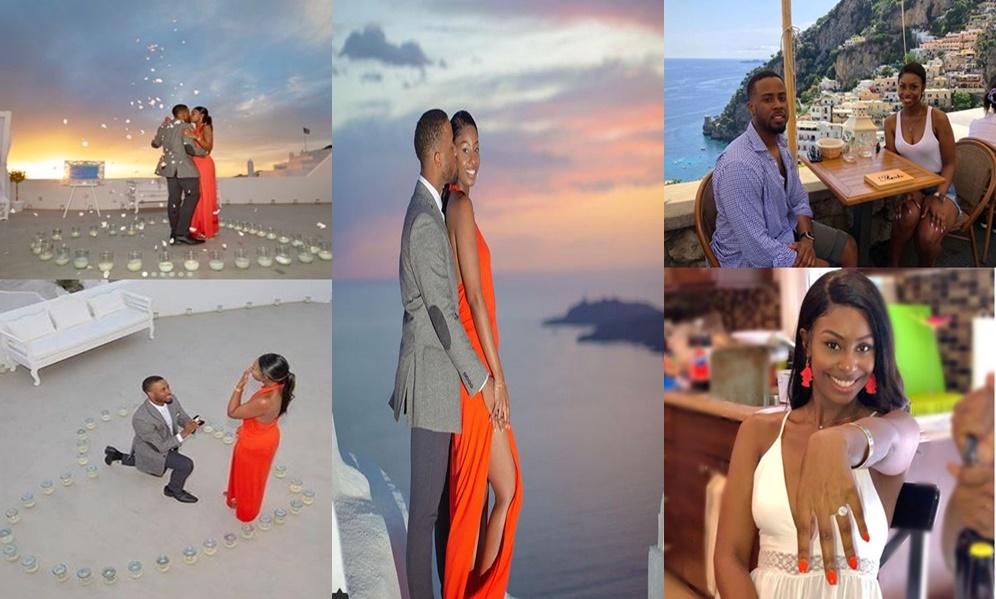 A lady is super excited as her man proposed to her in one of the most romantic ways imaginable. Not only did he take her outside the Country, he flew her across other countries, paid for an expensive dinner in one of the most beautiful places in the world, Santorini Greece, and popped the question with a Diamond ring and she said yes, Jasmine is now feeling like the happiest girl in the World.
This man has just made me the happiest woman on this planet! My best friend, my partner in crime, my lover decided to fly me across the world to make me his fiancé!!! I love you so much baby and I can't wait to spend the rest of my life with you. All of the detail and planning that went into this trip is unbelievable and I will never forget this experience. We're getting married!!!?
Congrats to them, See more photos below!