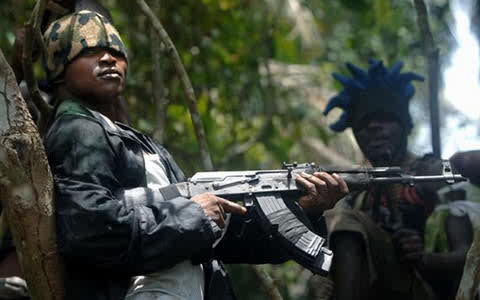 Two children were on Wednesday assassinated by unknown gunmen at Obiokpok in Nsit Ibom Local Government Area of Akwa Ibom State.
It was gathered that the two children were killed and placed in a table top freezer by gunmen after their father, Aniekan Billie left for Urua Kpokpo to buy food items.
According to him, he discovered the bodies of two of his children, Godwin Sunday, nine (M) and Idara Sunday, five (F) in his table top freezer on return.
The Police Public Relations Officer in the state, Mr. Bala Elkana, confirming the incident told newsmen that the matter was reported to the Police around 14:35hrs.
"One Aniekan Sunday-Billie, 'M' of Obiokpok in Nsit Ibom LGA came to the station and reported that on December 5, 2017, about 14:35hrs, he locked his three children, one Godwin Sunday, 'M', aged 9; one Idara Sunday, 'F', aged 5, and one Godspwer Sunday, aged a year and seven months, inside his room at Mbioporo 1 and went to Urua Kpokpo to buy food items.
"That on his return, he saw the lifeless bodies of two of his children, Godwin and Idara inside his table top freezer," he said.
The PPRO added that thorough investigations have began to apprehend killers of the two children.