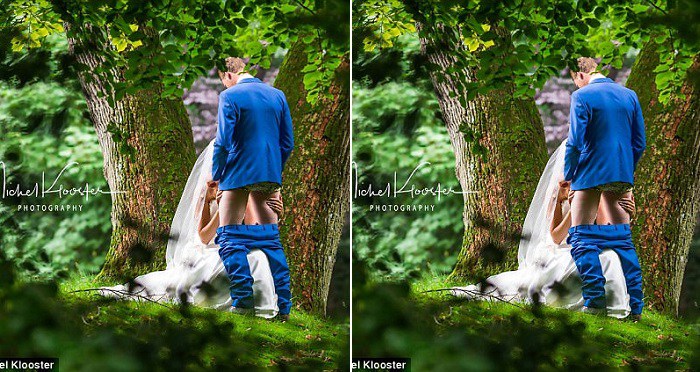 - So virtually everyone who's seen this photo is as jaw dropped as you are right now, for obvious reasons!
- The quite randy image photo which shows a newly wedded couple in a sexual position as the bride was made to look like she's performing a sex act on the groom, has gone viral.
The photo was shared by a Dutch photographer Michel Klooster, who captioned it:
'Some newlyweds cannot wait for the party to be over so they can quietly retreat to their suite for a smashing wedding night. Luckily they already exchanged their wedding vows and they were officially married.'
The photographer also added that:
'Anyone who thinks this is offensive, still lives in the year 1996 according to my opinion. Of all the pictures taken, there is one that is playful, which in ten years is still fantastic to talk about. 'Give these people their joy. That is also something I wish to you. Life is already prudish enough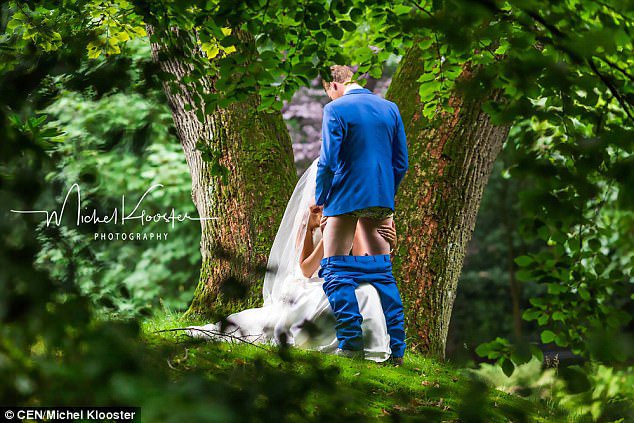 It was also revealed that the staged photograph was suggested to the couple by one of their mothers.