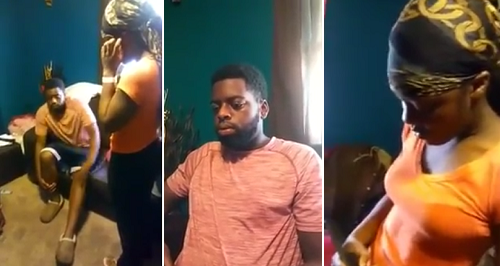 A distraught father caught his 17-year-old teenage daughter having sex with her first cousin, who has been identified as Mustapha.
The angry father filmed the confession of the 21-year-old young man, and the video is currently trending online. In the video, the 21 year old confirmed the sex has been happening between them for a long time now.
The man also blasted his young daughter who was involved in the act, as she felt remorseful. He later asked his nephew to apologize to her for taking advantage and convincing the teenage girl to have sex with him.