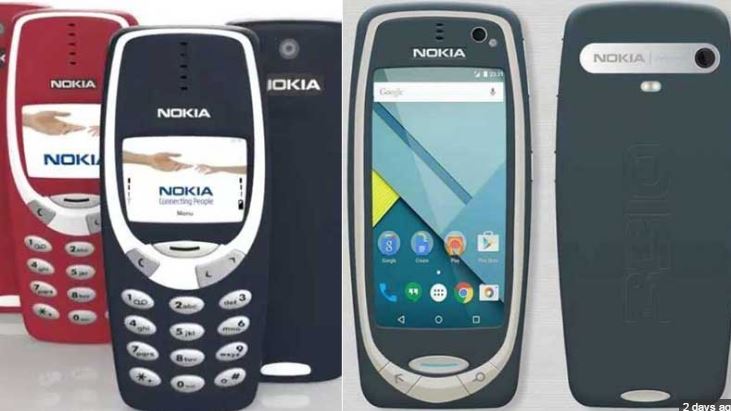 The old reliable Nokia 3310 phone is now back in Nigeria as a modern reimagined handset that would speak for itself.

Unlike the old Nokia 3310, the new Nokia came with dual SIM slots and camera.

Nokia phones manufacturer, HMD Global, said in a statement on Thursday that the new Nokia 3310 was a classic handset which came in warm red, yellow, dark blue and grey colours.

"We are delighted to bring the Nokia 3310 phone to our consumers in Nigeria.
"Nokia has been one of the most iconic and recognisable phone brands in our country for decades,'' said Joseph Umunakwe, HMD manager for West, East and Central Africa.

According to Umunakwe, Nokia's consumers are more discerning and demanding than ever before and the company will always put them first in producing phones. He said that the company had worked hard with its teams around the world to bring together world-class manufacturers, operating systems and technology partners.

He said that the collaboration enabled the company to come out with the new Nokia 3310 which is sold for N18,000. The new Nokia 3310 has a larger screen, a slightly redesigned keypad, a 2-megapixel camera on the rear with flash.

The new phone comes with a rear-mounted speaker and a micro-USB port for charging and supports only 2G and doesn't support Wi-Fi. While the original Nokia 3310 shipped with a 900mAh battery, the new Nokia 3310 ships with a bigger 1,200mAh power pack.

It is rated to deliver up to 22 hours of talk time and up to one month of standby on a single charge. The new Nokia 3310 also comes with a 2.4-inch full colour display which is certainly a big improvement over the monochrome screen of the original Nokia 3310.

Analysts, however, say that the Nokia 3310 is a backup phone that was not created or thought through to replace a smartphone and neither was it for a consumer who is a heavy data user.