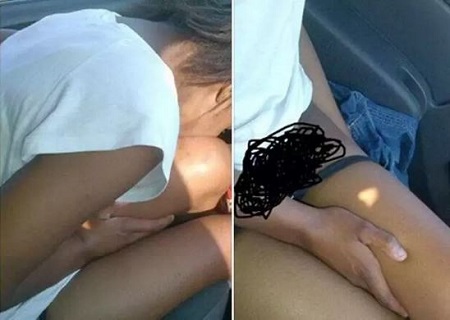 This is the moment a woman was caught pants down with another man in a car.

The woman was caught red handed having s*x with the man who happened to be the husband of her best friend in in broad day light.

According to Tuko, the woman, identified as Agnes Ukwim Phiri, a married mother of two, was having an intercourse with her best friend's husband in a car when they got caught by passersby.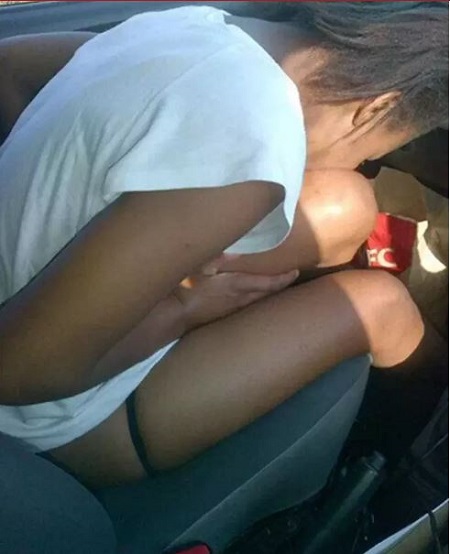 The man immediately took off, leaving his clandestine lover behind with passersby taking photos of the promiscuous woman.

The woman however reportedly managed to drive off in the man's car to an unknown destination.

Photos of her have since hit the internet, sparking public outrage, with several women berating the woman and calling her all sorts of names.