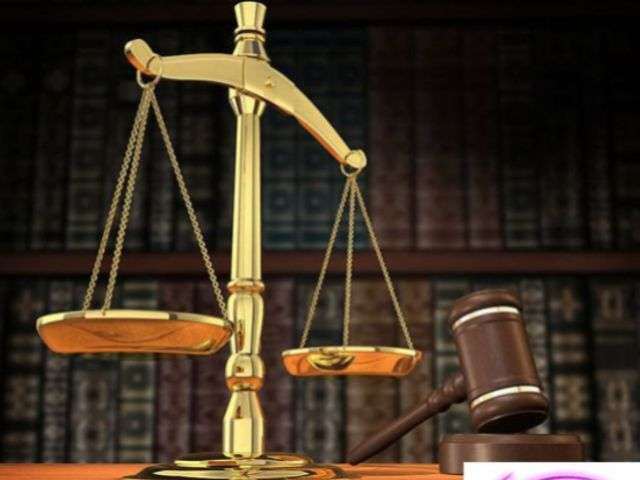 A 42-year-old woman, name given as Oluwabunmi Balogun, has told an Igando Customary Court sitting in Lagos that she caught her husband coming out of a hotel with her younger sister.
The woman also claimed that her husband, simply identified as Rasak had on several occasions attempted to rape her teenage housekeeper, whom he allegedly sent packing after confrontations.
"My husband attempted to rape my teenage housekeeper."
"I also caught him and my friend's younger sister coming out of a hotel," she said.
Oluwabunmi made the claim while she testified in a divorce petition filed by her husband on Thursday, accusing Rasak of being a flirt.
She added, "When I went for a vigil, my 12-year-old housekeeper rushed to meet me in the church at about 12 a.m, half naked, telling me that my husband wanted to rape her."
"She stayed with me through the vigil and the following morning, I took the girl to my husband's room to have her repeat herself in his presence."
The housekeeper, who craved anonymity, said that Rasak always come into her room, snatching her wrapper and attempting to rape her but she had always been lucky by escaping narrowly.
The angry wife also alleged that Rasak was having an affair with a single mother on their street.
She continued, "My husband packed out of the house he built to an unknown destination, abandoning me and our children.
"He moved out with a lady he was dating on our street to rent an apartment elsewhere."
The mother of three, however, prayed the court to disregard her husband's call for dissolution, adding that she was still in love with him.
The 51-year-old Rasak, who works as an accountant had filed a petition requesting that the court dissolve his 13-year-old marriage to Oluwabunmi for alleged sex starvation.
He said, "Whenever we have a misunderstanding, my wife will deny me sex and food; and for the past six months now, she has refused to make love to me."
He added that his wife was fond of accusing him of infidelity. "My wife always accuses me of dating any woman she sees in my car.
"She once trailed me to a place, stopped my car, dragged the woman out of my car and gave her the beating of her life.
"She also beat up one of our tenants, accusing her of having an affair with me."